Hello guys,
As part of my STEM Ambassadors activity to bring more young women to the STEM area, I recorded a video telling my career history and how I ended up in tech.
As you know women are still a minority and one of the reasons why is that some people still believe there is a rule saying tech is a man's job or a woman's job. This is me when I hear these comments: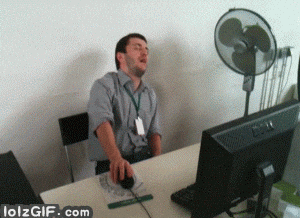 I wish the world was binary and simple like that.
Here is the presentation in case you are curious about how I ended up where I am now 😊